Tokyo Lutheran Church
English
Tokyo Lutheran Church is open on Sundays for worship. Please join us at 10 a.m. for the English service and 11 a.m. for the Japanese service.
Sign up below for our newsletter for Scripture readings, sermons, and news about church activities.
Pastor's Greeting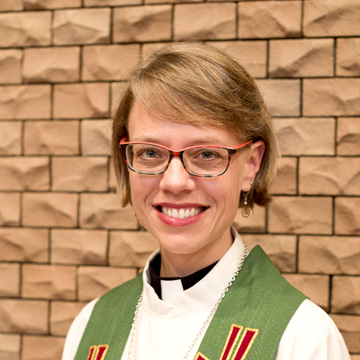 Rev. Sarah Hinlicky Wilson
Associate Pastor
Are you looking for an English language worship service in Tokyo? If so, then you've come to the right place.
Welcome to Tokyo Lutheran Church! You are invited to participate in worship as well as our other ministries.
Every Sunday, we celebrate Holy Communion and worship in English from 10:00AM-10:50AM.
Tokyo Lutheran is an engaging Christian community comprised of compassionate
people from all over the world who come together to worship,
mature in faith, and participate with God in God's mission.
All people are welcome at Tokyo Lutheran and we are always looking for more people to join their gifts with ours.
We would love to be a part of your spiritual journey, please stop by for a visit!
If you need help — if you're lonely, sad, troubled,struggling with a drug or alcohol problem,or just need someone to talk to –
please visit Tell Japan [https://telljp.com/] or IMHPJ [https://www.imhpj.org/] to find someone who will listen and help you get what you need.




information
Sunday worship
Every Week 10:00~10:55a.m.
English Bible study
Every Second Sunday of the month 11:00~12 noon
Our Mission
The mission of our English Ministry at Tokyo Lutheran is, through English,
to offer worship and spiritual care to those who are searching for it, to grow faith through Christian education,
to speak the Gospel of Jesus Christ to those who have not heard it, and to be, in thought, word, and deed,
a community who lives as Christ's hands in our world. We invite you to join us in our mission!
Directions to Tokyo Lutheran
Go to Shin Okubo station which is on the Yamanote Line (Green Line).
There is only one exit out of the station. Exit the station and turn right.
You are now walking on Okubo Dori (Okubo street).
The church is located on the right side of Okubo Dori about five-seven minutes by foot from Shin Okubo station.
Newsletter Subscription
Tokyo Lutheran Church
1-14-14 OKUBO SHINJUKU TOKYO
03-3209-5702
03-3204-5703
contact@jelctokyo.org
---